Bring along DELTA mini and keep your devices powered at all times. DELTA mini's 882Wh capacity is perfect for power outages, outdoor adventures, and professional work.

Big capacity

Portable

Power Multiple Devices

Solar Power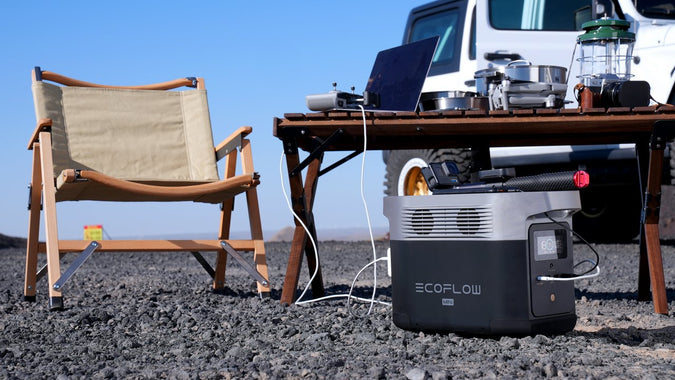 Pint-sized Powerhouse
More possibilities open up when you bring along 1400W for up to 12 devices. Whether it's professional gear or the comforts of home, it's good to know you're good to go.

DELTA mini snags up to 300W from solar panels for a full recharge in 3 to 6 hours. It can also go from 0-100% in 96 minutes when charging from the wall.
What's in the box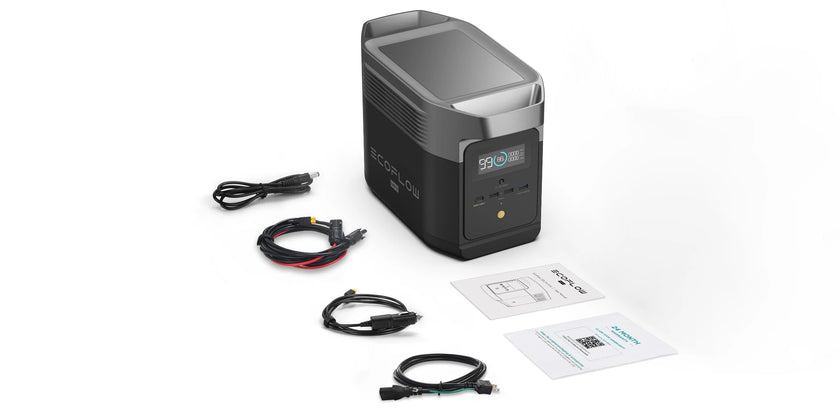 1. EcoFlow DELTA mini, 2. DC 5521 to DC 5525 cable, 3. Solar charging cable, 4. AC charging cable, 5. Car charging cable, 6. User manual, 7. Warranty Card
Free Shipping
Lifetime Customer Support
Extended Warranty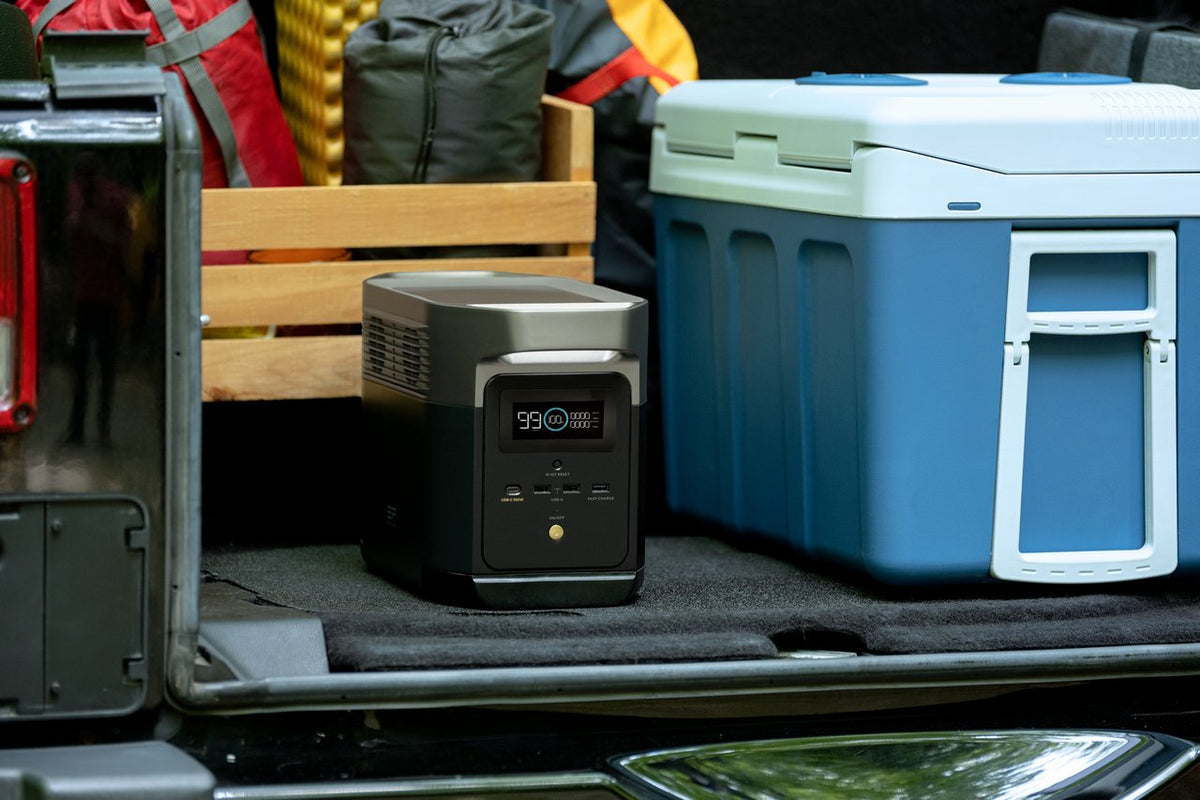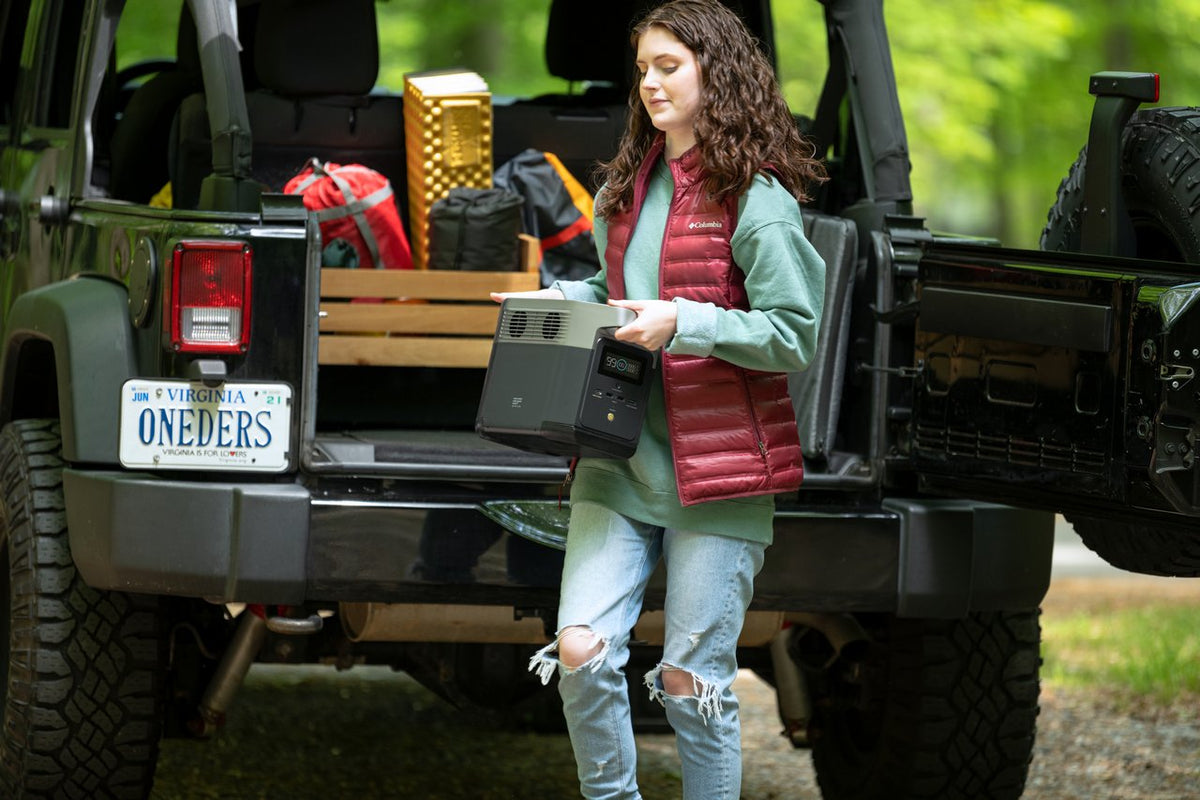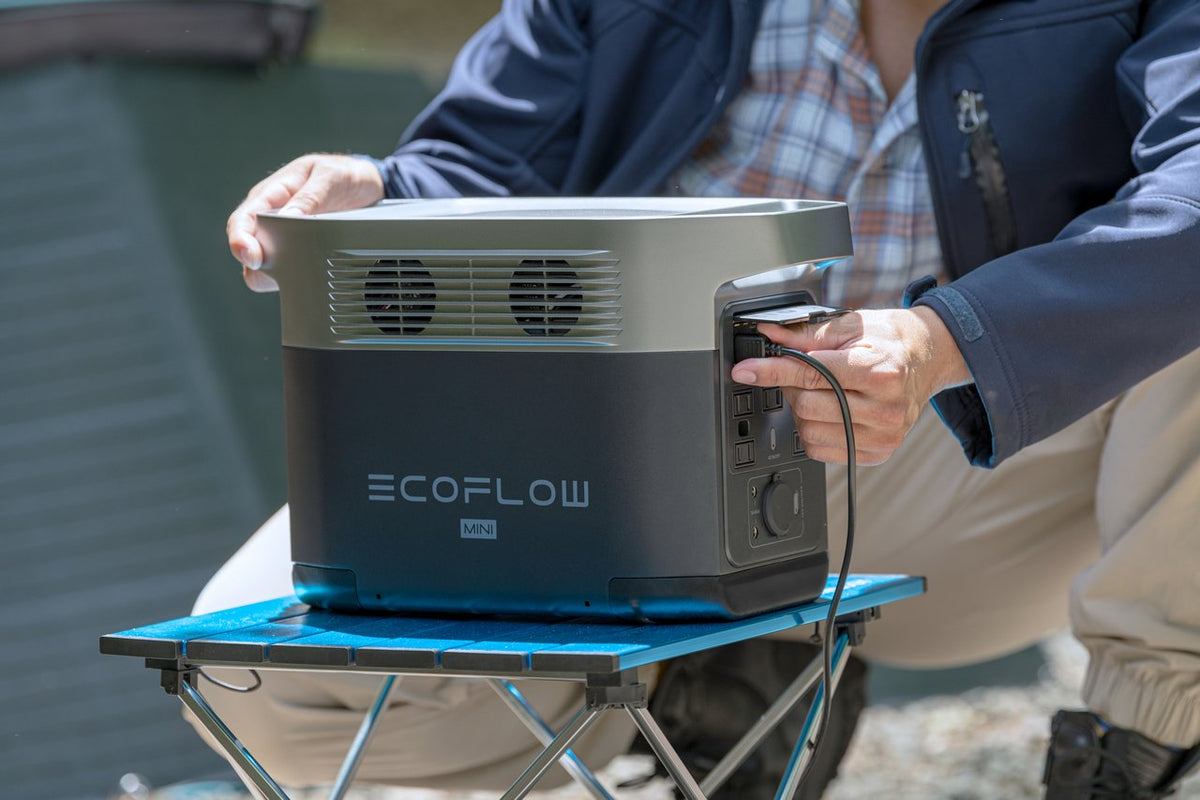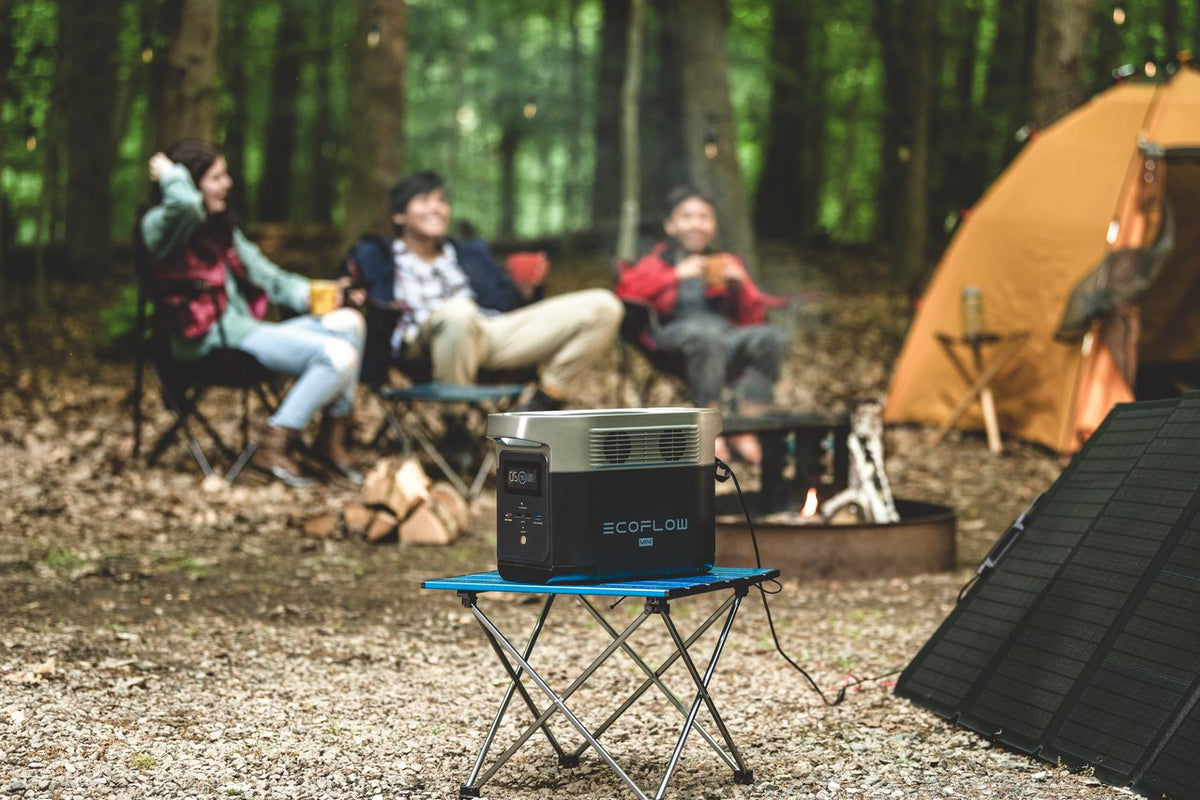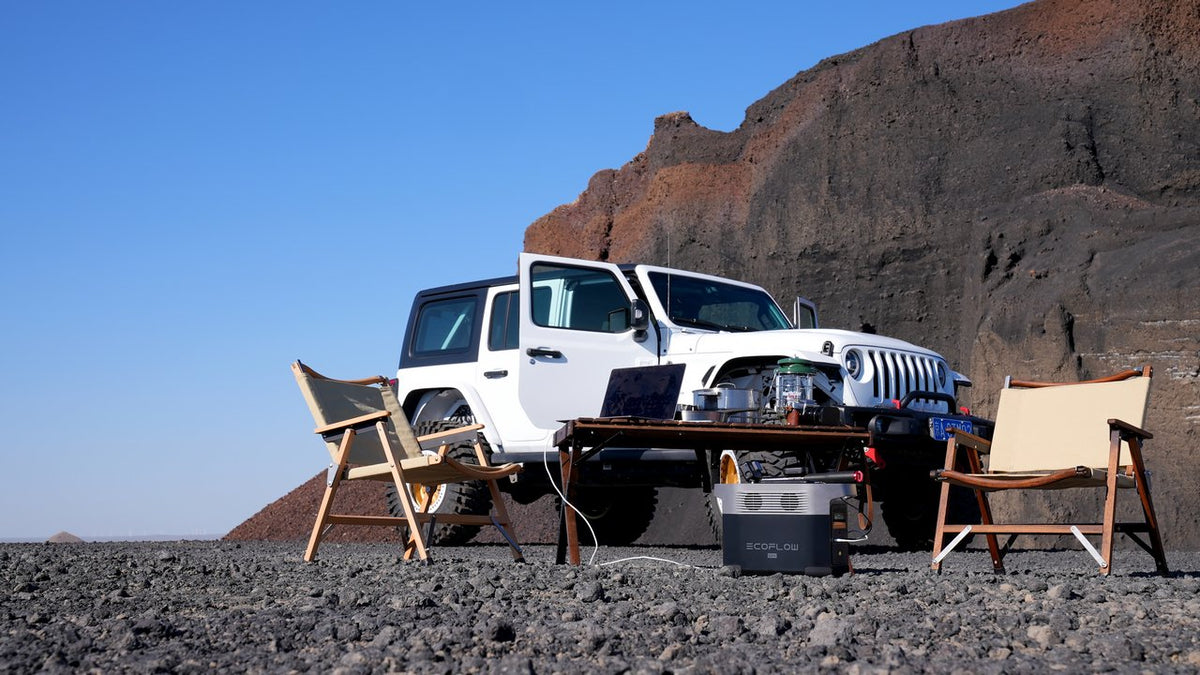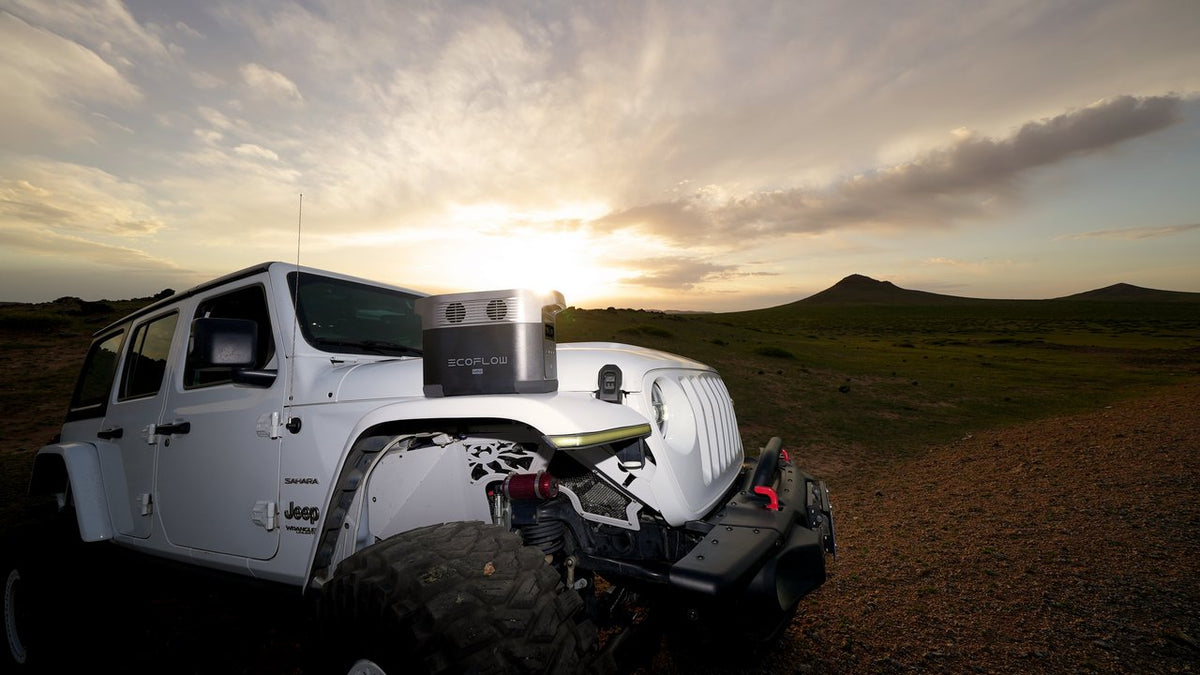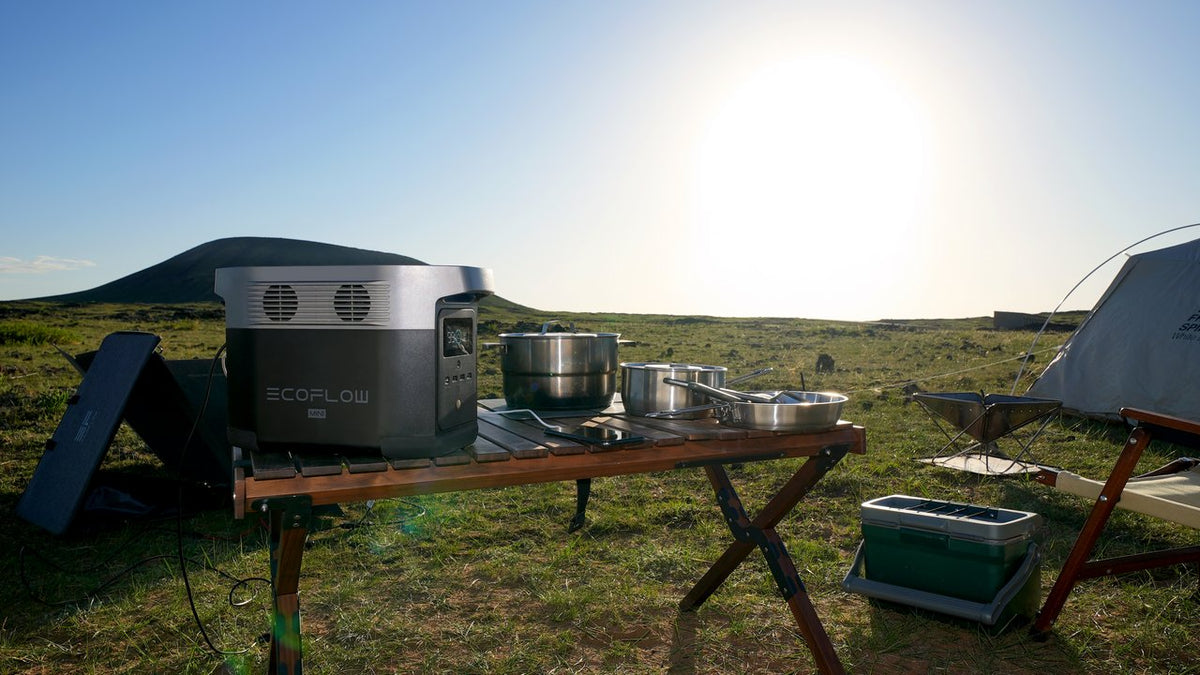 Ecoflow DELTA mini Power Station is the lightest DELTA product by Ecoflow to date. You will be able to store it, charge it and take it away with you whenever a power source is needed, especially if your are in an environment without a wall outlet!

DELTA mini's output handles 90% of electronics. Indeed, the output being 1400W that can be boosted to 1800W with the X-Boost technology will allow you to power most appliances such as fridge, over, micro-wave, etc... DELTA Mini can also power up to 12 devices simultaneously wich is extremely useful (you have all wall-style outlets, USB outlets, and DC outlets options).

With X-Stream on, DELTA mini charges 3 to 4 times faster than other portable power stations. Faster charging means less downtime and more do-time.

The EcoFlow app shows how much solar you're bringing in and how many watts your slow cooker and mini-fridge are pulling. Connect it to the internet and control it from anywhere.



Main features:

Lighest DELTA product and super portable (23.6 lbs)


1400W that can be boosted to 1800W

882Wh capacity

Charge up to 12 devices at once

Fully charged in 1.6 hours

Fast solar charging with 300W max. input and Smart MPPT

3 recharging method: via AC wall outlets, solar and car charger

Monitor and control via EcoFlow App

Safe and reliable with multiple levels of protections and optimized engineering
One of the most efficient power station out there
DELTA mini's 882Wh capacity is perfect for power outages, outdoor adventures, and professional work. DELTA Mini is also super easy to carry around as it only weights 23.6 lbs (10.7kg) which makes it the lightest among 1400W+ output powertable power stations.

In terms of Solar Charging, DELTA Mini is very efficient: link up to 2 x 160W solar panels or 3 x 110w solar panels to your DELTA Mini. It will fully charge the power station in about 4 to 8 hours max.

You can also charge DELTA Mini via the car outlet as well as the wall outlet with will fast charge from 0–80% in under 1 hour with X-Stream charging.

All orders are shipped free of charge and are not subject to sales tax.
We only ship within United States.
We are unable to ship to Alaska, Canada, Hawaii and Puerto Rico.
We try to make the delivery process as simple as possible, and we can send your order either to your home or workplace. Unfortunately, we do not offer deliveries to PO boxes or parcel motels.
All orders ship from warehouse closest to the delivery address.
Warehouse Locations: California, Missouri, New Jersey, Georgia and Texas.
We use priority FedEx and USPS to ship items 
All orders are processed within 2-3 business days.
Delivery in 3-5 business days on average when not delayed by the freight company.
Orders are not shipped or delivered on weekends or holidays.
For a quote on express shipping rates, please feel free to reach out and we will be more than happy to help.


Note: Tracking information is available within 1-3 days after shipping. If you received a tracking number that is not working at the time you are trying, please check again within 24 hours before contacting us as it takes time to update the system, thank you!
We would accept returns if you notify us via email at support@delta-portablepowerstations.com within 30 days after your package had been delivered (according to the tracking information provided). If 30 days had gone by after your package was delivered, unfortunately, we would not be able to offer you a refund or exchange.
To be eligible for a return, your item must be in the same condition that it was in when you received it. It must also be in the original packaging and not used/opened.
In the rare case that a product becomes faulty or a buyer receives a product with defects, buyers are entitled to request a product replacement within 60 days of receiving the item. To request a replacement, buyers are required to provide photo/video evidence of the product's manufacturing defects via email at support@delta-portablepowerstations.com. If the case is deemed valid, we will cover the related cost to deliver a replacement!
**Please also include your invoice number/order number for us to match up your order in the system.
*** Please enclose in the return package your order info and state clearly if you would like a replacement or refund.


The following information is needed to process your request:
1) Your order number
2) The email address used to place the order
3) Reasons for return
Please send the above information to us via email at support@delta-portablepowerstations.com. You should also enclose it in your returned package for us to match your order. Without the information, we would not be able to identify and process your package.

Refunds (if applicable)
Once your return is received and inspected, we will notify you of the approval or rejection of your refund.
If approved, your refund would be processed, and a credit would be automatically applied to your credit card or original method of payment, you can expect a refund within 1-3 business days.
Any orders that are rejected by the customer for any reason other than damage in shipment or wrong items shipped must pay return shipping cost.

15% restocking fee may additionally be assessed for any refused product, damaged, returned, or otherwise. Furthermore, Delta - Portable Power Stations only accepts returns for unopened merchandise if customers decide to not use it.
For the return of US orders, we'll charge the transaction fee (2.6% for credit card users, 3.6% for PayPal users, 3.5% for Affirm users) + shipping cost. For quality issues, we will give you the full refund or one-time free replacement after you receive the goods.
After you returned the product to our warehouse, we'll issue the refund within 14 business days, you'll be notified with an email once your order is refunded.
If you don't receive the refund after 14 business days, please contact us via support@delta-portablepowerstations.com
Return Shipping Cost

We will charge you the shipping fee under these circumstances: 

If you cancel your order over 24 hours and within 30 days without any reasons, we'll charge the transaction fee (2.6% for credit card users, 3.6% for PayPal users) + shipping cost.

Any defects or damages caused by exposure to excessive heat, liquids or other external causes;

Any defects or damages caused by reliability or compatibility issues when using unauthorized third-party parts;

Any defects or damages caused by misuse of products, unauthorized modification, dis-assembly or operation not in accordance with the official instructions or manuals;
| Product | Shipping Cost |
| --- | --- |
| All products | $100 |
| | |